eBooks On Trial : Artech Access (Artech House) 16 Okt 2019 – 20 Nov 2019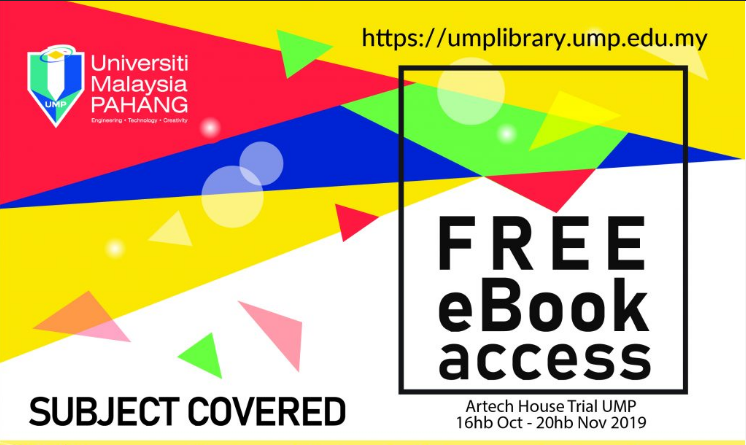 Dear users,
We are pleased to inform you that Library has obtained a trial access to ebooks Artech Access (Artech House).
Trial access is active starting on 16 Oct 2019 until 20 Nov 2019.
Click link to access : https://us-artechhouse-com.ezproxy.ump.edu.my/CloudPublish/Patron.aspx?c=umpmy
Subject covered :-
RF/Microwave Design
Electronic Defense
Radar
Power Engineering
GPS/GNSS
Telecom/Wireless/Networking
Communications
Photonics
Antennas
Sensors/MEMS/NAnotechnology
Software Engineering/Computer Security
Security & Privacy
Signal Processing
Biomedical Eng
Eng Management and More
Thank you.