UMP WORD SEARCH QUIZ : Environmentally-friendly Commuting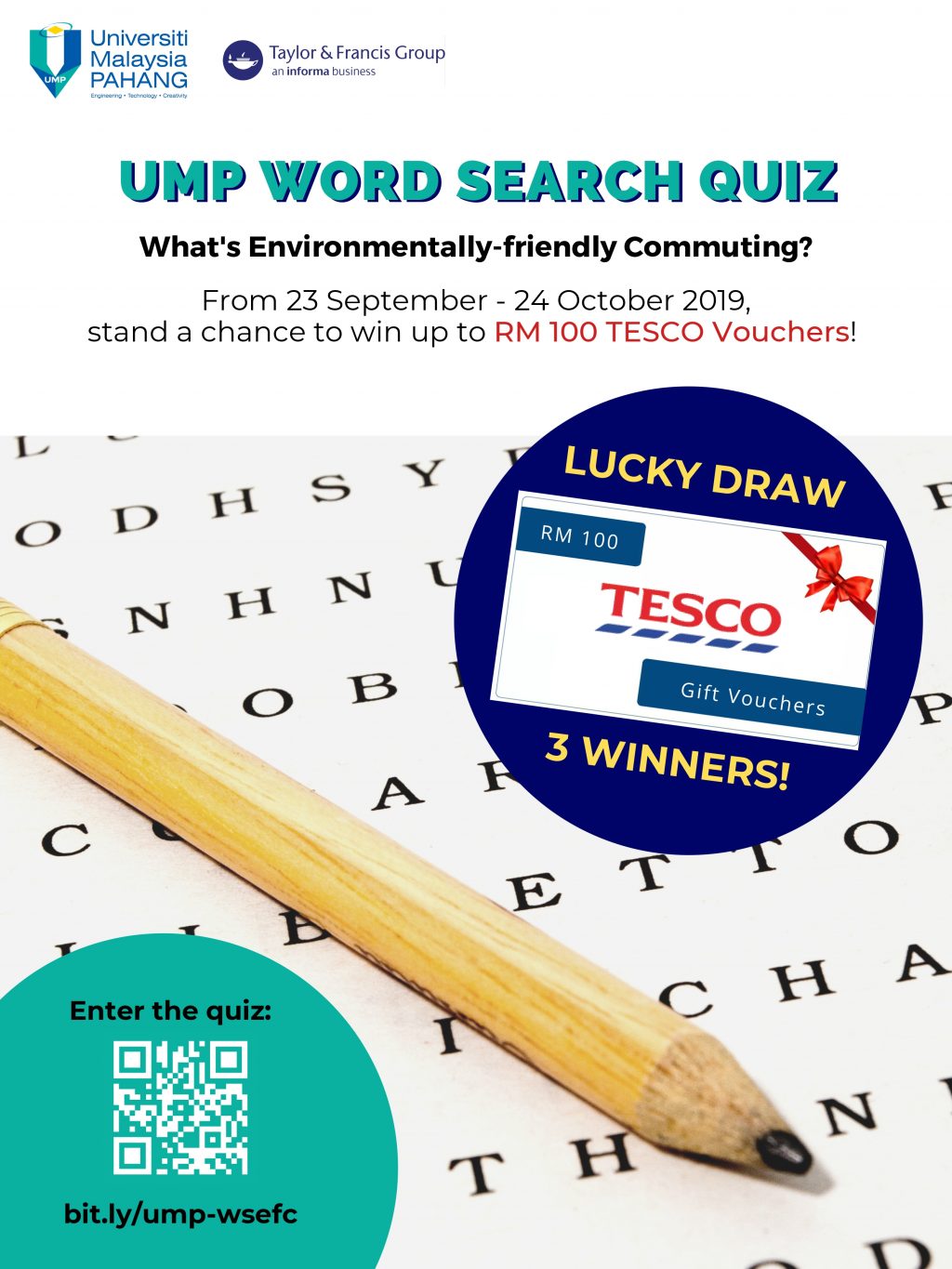 Dear users,
Please be informed about  quiz is effectively activated from 23 September to 24 October 2019.
Let's join the word search quiz and stand a chance to win up to RM 100 TESCO Vouchers!
Winners will be selected via a lucky draw among those who have answered the quiz correctly.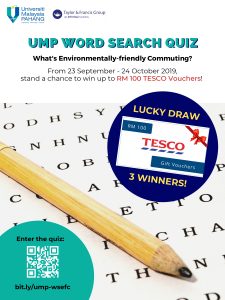 Click this link to enter the contest  http://bit.ly/ump-wsefc