Springer Nature Online Quiz at UMP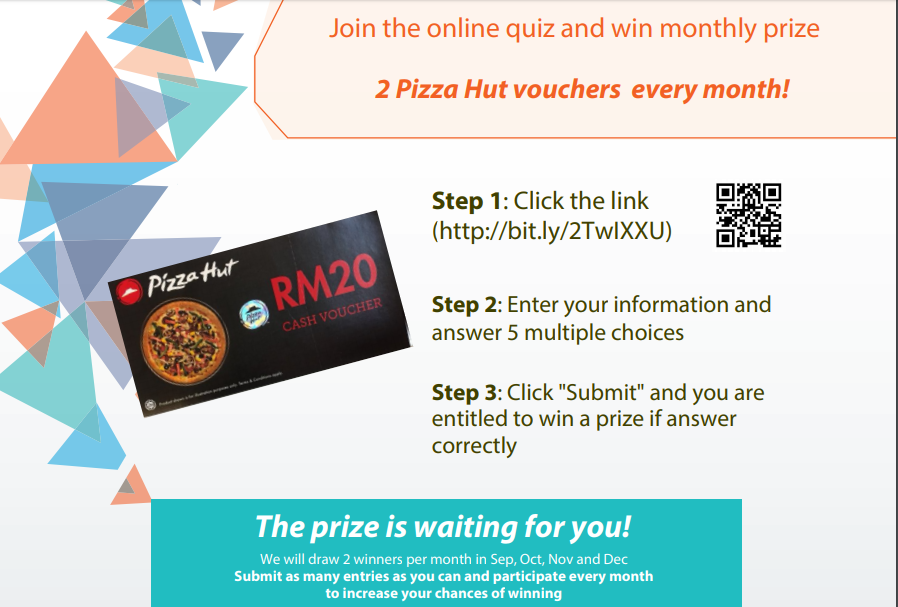 Dear users,
Please be informed about  quiz is effectively activated from 1 September to 31 December 2019.
Join the online quiz and win monthly prize 2 Pizza Hut vouchers every month!
Step 1: Click the link (http://bit.ly/2TwIXXU)
Step 2: Enter your information and answer 5 multiple choices
Step 3: Click "Submit" and you are entitled to win a prize if answer correctly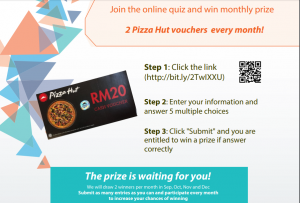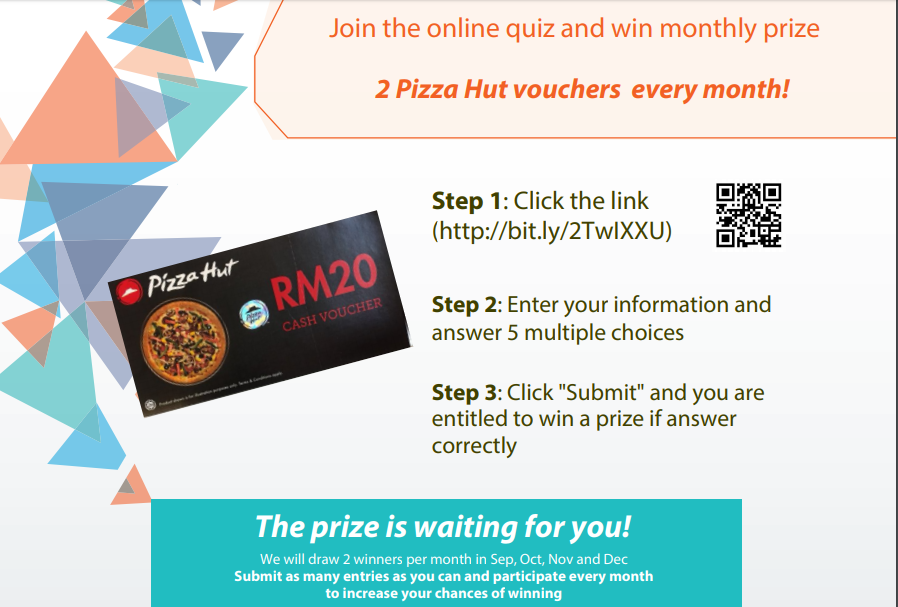 2 winners will be drawn per month in Sep, Oct, Nov and Dec Submit as many entries as you can and participate every month to increase your chances of winning!