Welcome to the Official Blog of Dr. Muhammad Aizzat Bin Zakaria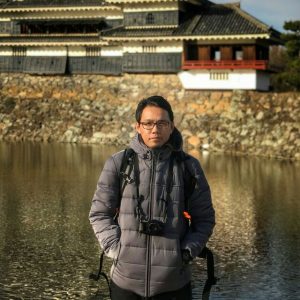 Dr. Muhammad Aizzat Zakaria currently serves as a senior lecturer at the Faculty of Manufacturing and Mechatronic Engineering Technology (FTKPM) located in Pekan, Pahang, Malaysia. He is a research member of the Innovative Manufacturing, Mechatronics and Sports Laboratory (iMAMS).  and a research fellow for the Autonomous Vehicle Laboratory, Centre for Automotive. He is working under a sub-research cluster under Intelligent Robotics and Vehicles (IRoV) Laboratory which mainly focuses on intelligent vehicle development and mobile robotic solutions.
Dr. Aizzat earned his first degree in Electrical-Mechatronics Engineering at the Universiti Teknologi Malaysia in 2010 which was fully sponsored by Majlis Amanah Rakyat (MARA) during his study. He was nominated for Vice-Chancellor Award and Dean's List Awards during his first degree due to his outstanding achievement.  After finished his first degree, he pursued a career as a process R&D Engineer and Technical Project Manager at Intel Corporation under Assembly Test Capital Equipment Development (ATCED) department in Kulim, Kedah. After that, he pursued a Doctoral degree in Mechatronics Engineering specialized in Autonomous Vehicle development at the Universiti Teknologi Malaysia in Kuala Lumpur, to which he graduated in 2015 and then continue to serve UMP as a senior lecturer.
He has published many research articles related to autonomous vehicle development in Malaysia, co-editor for technical books, and reviewers for the prestigious international journals; particularly in autonomous vehicle development. His research interests include intelligent vehicle navigation, vehicle stability control, robotics system modeling, and mechatronics system. He believes that it is the responsibility of every researcher to give back to society and his turn has come around.